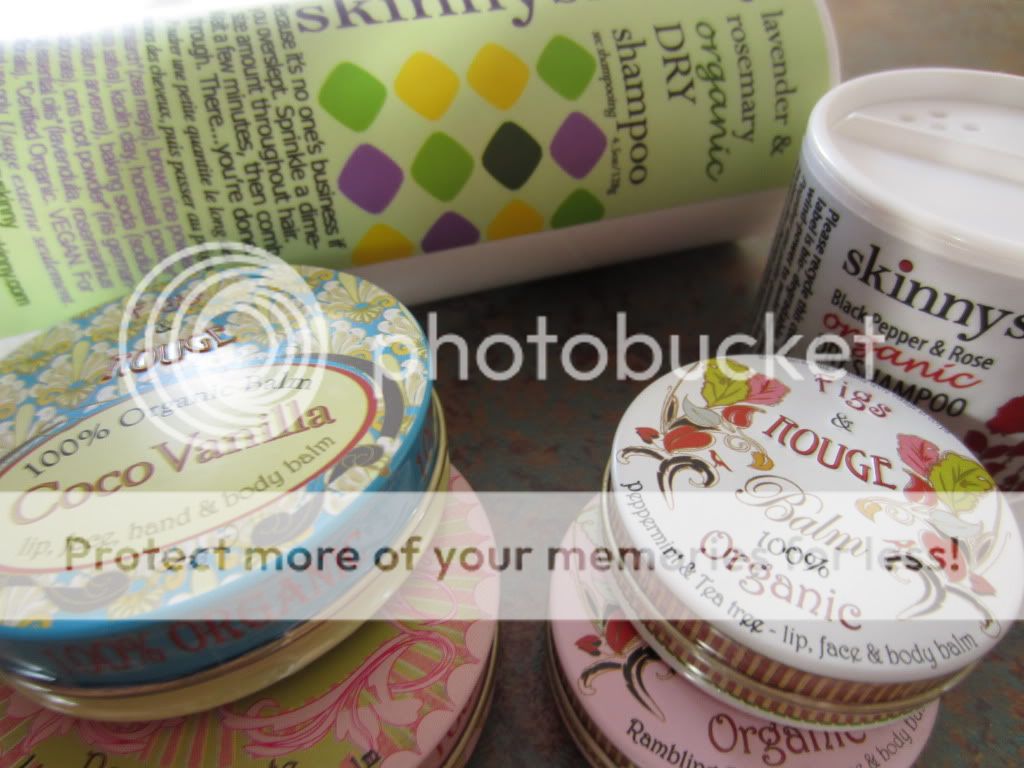 Products from Hip Apotheca:
I was spoiled once again but the very lovely Michelle from Hip Apotheca and I must say she just knows what I need! I was send some Figs & Rouge Balms that I've been dying to try for so long, along with some Skinny Skinny dry shampoos that I never heard of before:
Figs & Rouge Pomegranate 100% Organic Balm
Figs & Rouge Coco Vanilla 100% Organic Balm
Figs & Rouge Rambling Rose 100% Organic Balm
Figs & Rouge Peppermint & Tea Tree 100% Organic Balm
Skinny Skinny Lavender & Rosemary Organic Dry Shampoo
Skinny Skinny Black Pepper & Rose Organic Dry Shampoo
Surprise package from Farleyco:
Another amazing package full of great goodies I received from the ever so sweet Lorry! Here's what she kindly included:
Plus White 5 Minute Speed Whitening System
PerspireX Roll-on Antiperspirant
Spongeables 4 in 1 Citron Eucalyptus Aromatherapy Pedi-Scrub Foot Buffer
Spongeables 4 in 1 White Rose Shower Gel In A Sponge
I can't wait to try everything! Stay tuned for my reviews!
My first ever order from The Body Shop:
OMG Ladies I am
so
excited to show you my purchases, I hope it won't be boring for you as it's nothing special relaly but I have never ever used something from The Body Shop before, so that's definitely special for me! I don't want to tell you just now what I ordered as I plan to do a shopping post with more details =P

♫ Troublemaker - Taio Cruz