When I'm asked what I would like to receive for Christmas, I never know what to answer because I really don't need anything. However, if you insist, I can find some things I would love...
Revlon Colorburst Lip Butters
I must admit I was sceptical about these when I first started to hear about them because they seemed overpriced for their sheerness, but the more I read about them on blogs, the more I want them! Their color appears to be easily buildable so this puts my first worry aside, but still, it doesn't appear to have a lot of product in one tube... anyway, I'm especially lemming after Strawberry Shortcake, Cotton Candy and Crème Brulée.
14.5 oz Slatkin & Co. candles from Bath & Body Works
Yes, I still think it's crazy to pay $20+ for a
freaking
candle, but you ladies got me sooooo curious about them, not to mention I'm slowly starting to believe that you actually have to pay that crazy amount of money for quality candles that really smell something. Because I'm into sweet and fruity scents, I'm especially lusting after Marshmallow Fireside (toasted marshmallows and sweet vanilla cream wrapped in the aroma of rich smoldering woods
)
, Winter Candy Apple (a spicy surprise blend of candy apple and orange zest, with highlights of cinnamon, neroli and winter musk) and Frosted Cupcake (a delicious blend of butter cream frosting, sugar and fresh vanilla bean).
(image: lush.ca)
Sex Bomb, Golden Wonder, Mrs. Whippy, Vanilla Fountain
LUSH goodies
Of course, Christmas time is the perfect time to stock up on LUSH products because of their amazing Boxing Day sale! Last Christmas, my boyfriend surprised me with tons of goodies because they had a 2 for 1 sale on everything in the store! I already have enough soaps to last me a couple of months - or years! - but I love their bath bombs and I'm curious about their bath melts and their bubble bars, which I have never tried before.
Magic Wand, Gingerbread House, Candy Mountain, Ma Bar, The Melting Snowman , MMM Melting Marshmallow Moment, Pow Wow Lip Scrub
(image: weheartit.com)
IPL hair removal on my legs
I'm already having IPL (intense pulsed light) on my underarms (almost done, yey!) and my bikini area but I tell you, this sh*t is freaking addicting! Yes it's incredibly pricey but it's soooo worth it in the long run! Think about it: no more shaving or waxing, no more razor cuts or burns, not more ingrown hairs, no more time wasted! Having the whole leg treate with IPL would cost somewhere around $3000 if I'm right but my clinique (
Clinique Aqua
) often offers amazing special such as 1/2 leg for $149 per session (the average person needs between 6 to 10 sessions).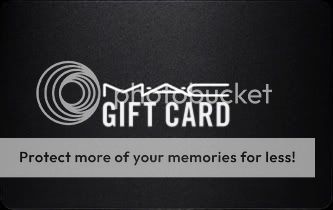 MAC gift card
Because I'm always lemming after something from MAC (
*cough*
lipsticks
*cough*
) but I feel so bad to dig such a ridiculous amount of money on beauty products... yes, these are quality products and
blahblahblah
but I honestly don't really care about MAC except for their lipsticks because I have yet to find a drugstore brand that is similar in formulation - and no, I absolutely don't need more lipsticks.