Lara Beauty was created by Arla Litwin when she turned 45 and couldn't find an affordable, healthy skincare line to help combat the signs of aging without aggravating her allergies. Kicking up her heels, the Toronto native spent over a year working with a pharmacist and chemist researching and developing formulas, testing them herself, particularly on lines around her eyes, between her brows and on her forehead.
In 2008, Arla launched Lara Beauty (larabeauty.com)—her 100% fragrance-free signature skincare line, which combines natural and botanical ingredients with gentle, clinically proven anti-aging compounds.
Having personally had allergic reactions to skincare lotions, Arla's philosophy extends to providing a complete listing of all ingredients to help prevent fellow allergy sufferers from having any reactions to her products.
Lara Beauty products are fragrance free, hypoallergenic and paraben free, and they aren't tested on animals. I'm still not sure if I should describe my skin as sensitive because of eczema, but I figured out I had nothing to lose by trying these products. I was very kindly sent the complete line of products.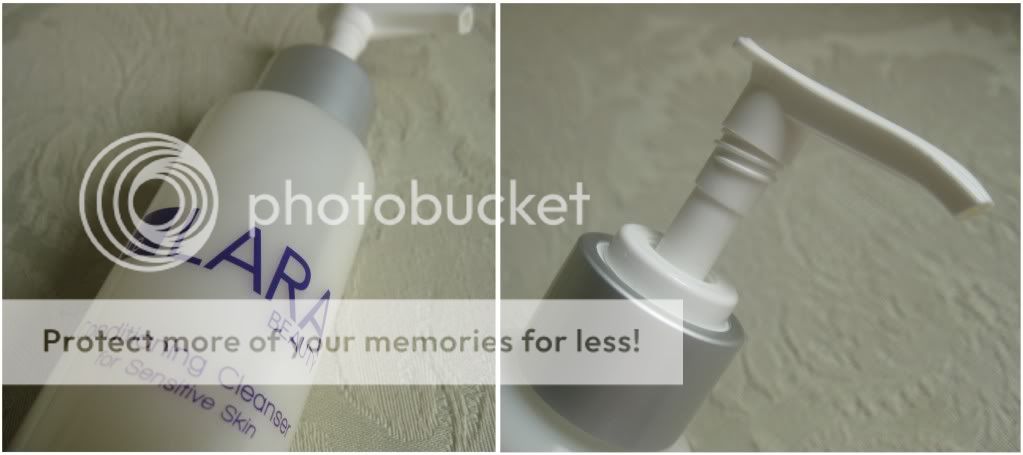 Gentle, botanical-rich, oil-free, fragrance- free Conditioning Cleanser for sensitive skin gently removes make-up and surface dirt without stripping or drying skin. It sweeps away dead skin cells along with impurities that dull the complexion, detoxifying pores andimproving skin's texture, leaving it cleaned and refreshed.
Cleansers are something I have to be very careful with because it's easy for them to strip moisture of my already parched skin. I didn't have this problem with the Conditiong Cleanser as it's made for sensitive skin, so it's very gentle and doesn't leave my skin with that squeaky clean feeling.
It doesn't foam at all (even if in the instructions, it says to add a little water to create a gentle foaming action) but even if we are conditioned to think that a cleanser/soap has to lather to properly work, it's not true. In fact, a cleanser that doesn't foam tends to be less irritant than one that does.
This fragrance-free home spa treatment, rich in vitamins A, E and F, gently exfoliates worn and damaged skin to clear pores, remove blackheads and help prevent acne. The anti-aging, moisture-balancing properties of this polishing treatment remove imperfections, even skin tone and smooth fine lines and wrinkles. Surface cell renewal reveals fresher, more youthful-looking skin.
I think this is my favorite product of the batch! I usually stir clear of super abrasive scrubs - especially microdermabrasion products - but this one seems different because it has been formulated for sensitive skin.
The texture is just so thick, creamy and perfectly abrasive, but still, super gentle on my dry skin. If I use products that are too harsh on my skin, I can easily trigger eczema flare-ups, but I didn't have any problem with this one. My skin felt refreshed after use, but not tight or dry.
I can't say it totally cleared my skin of blackheads and imperfections but I did notice a great improvment. I will continue to use it and hopefully, my blackheads will be gone for good!
Rehydrate and stimulate repair with this alcohol-free toner for sensitive skin to promote a glowing complexion. Lara Beauty Revitalizing Daily Toner leaves skin feeling fresh and hydrated while restoring the natural pH balance to enhance penetration and absorption of Lara Beauty Anti-Aging Daily Therapy.
I have no idea how I'm supposed to review a toner... in fact, I didn't use a toner religiously until very recently as I've always been told it's not a necessity. I use this toner after my shower to make sure there's no makeup residues on my face and to make it feeling fresh and extra clean, and I also like to use it in the morning to replace my face cleanser when I'm in a rush before school.
Here's a little tip: try storing your toner in the fridge for a refreshing effect (especially in the morning, it helps to wake you up!)
Luxurious and high-performing, this fragrance-free moisturizer for sensitive skin designed to give your skin a youthful, vibrant appearance, can be used day and night. A powerhouse of incredibly effective natural and botanical ingredients like aloe, cucumber, grape seed, avocado, chamomile and mushroom extract, with clinically proven anti-aging compounds rejuvenate, smooth and moisturize your skin, stimulating repair, smoothing fine lines, reducing wrinkles and minimizing age spots.
This creamy moisturizer spreads easily and is absorbed quickly and completely by the skin.Antioxidants and peptides provide a deep infusion of moisture, protecting against environmental attack and regenerating skin's natural repair process and radiant appearance while smoothing age-revealing trouble spots.
I absolutely
love
the consistency of this cream! At first, I was afraid it would make my face super greasy as it's so thick but no, it's absorbed very quickly in the skin, leaving it perfectly moisturized and smooth! Because of its amazing consistency, I like to use this cream day and night.
I like the packaging, it feels luxurious and it's quite sturdy - I don't think it will break if you throw it in your handbag. I'm still not sure how I feel regarding products in a jar, I guess it doesn't really bother me to have to dig my finger in it every time.
Lara Beauty
provides free Expedited shipping on all merchandise orders that are CAD $60 and over (excluding taxes). Also, because customer satisfaction is their priority, they accept returns of any product that is at least 75% full, for any reason, up to 30 days after the original sale.
Disclaimer: These products were sent to me for consideration to review. I was not paid for this review, I am not affiliated with this company and the fact that the products were free absolutely does not influence my opinion.